01 avril 2009
...for some sausages!
It is not a joke, but then you can imagine how popular are the women handball team of Norway, and those sausages!
25 mars 2009
Some norwegian to understand, but you should be able to guess!
So fun :-)
Ask for solution if you don't understand ...
19 mars 2009
Less sport, but more fun! You have to guess what this means (but it is easy) :-)
11 mars 2009
One of the sport shop we like :-)
... and we love this tv ad !
Enjoy :-)
05 mars 2009
This one is a bit different, but Norway is still present :-)
and I love this little boy trying skijumping! :-)
03 mars 2009
Very popular concept in Norway, everybody escapes during the week-end in his wooden cabin, lost in between mountains or fjords. Sounds great to us, so we started to think about ours :-)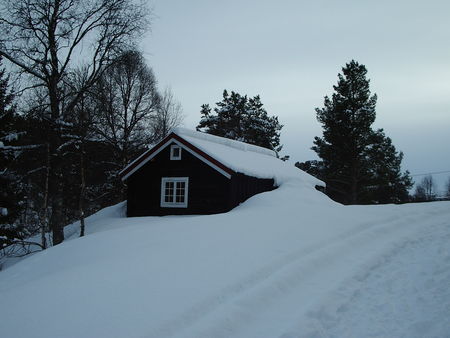 No electricity, and even solar panels look like cheating! Then, you can also choose to have some additional "buildings" (usually toilets and/or wood harvest):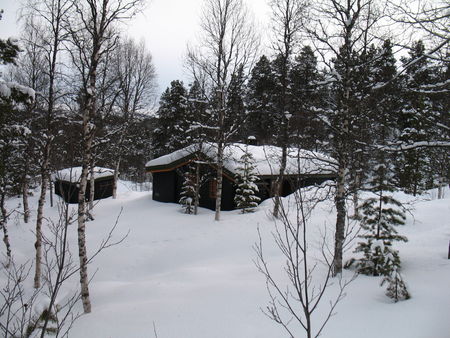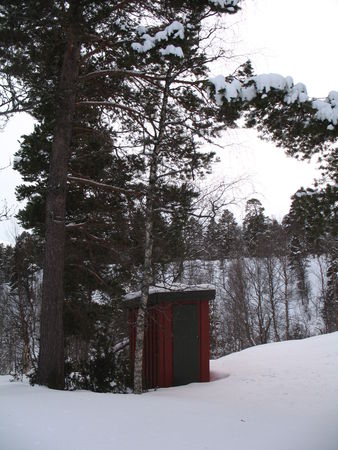 ... nice moose ornaments: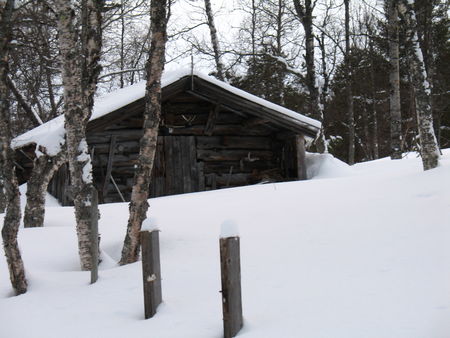 and of course it is always hidden behind deep snow!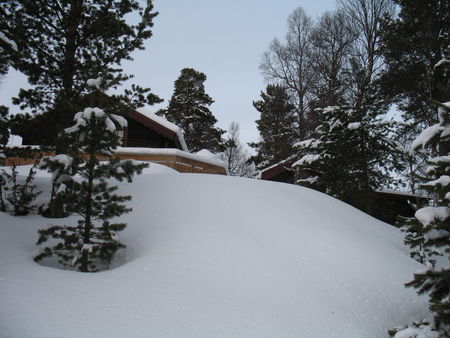 The nicest one!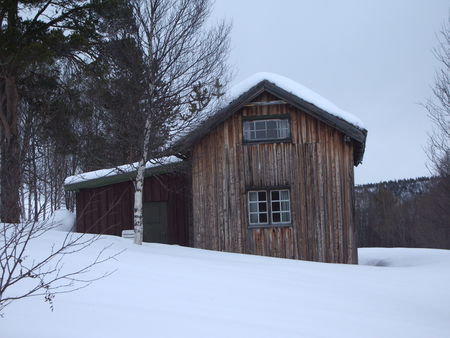 01 mars 2009
We got up not before 10 am (was nice :-)), then dishes and breakfast, in this order to keep enjoying ;-)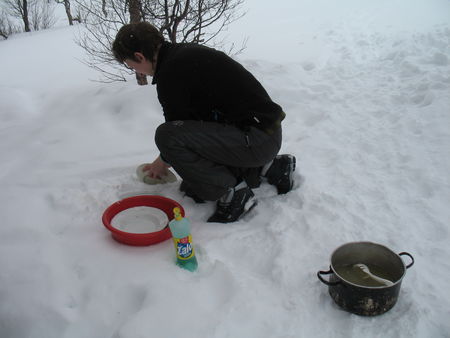 But we went there to ski! and that's what we did! ... same as Mike Horn :-)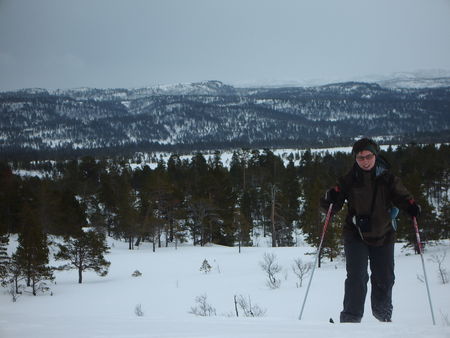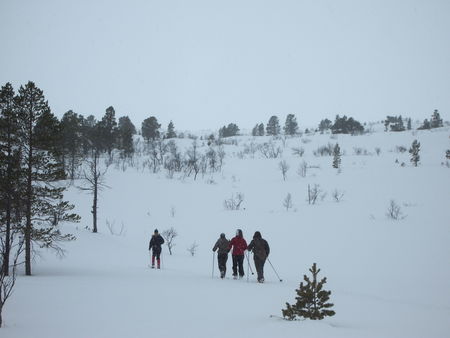 We still need training for downhill ...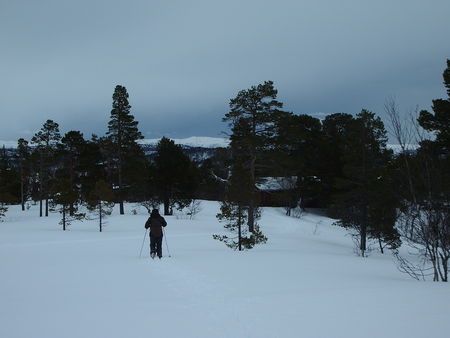 A big lunch (again), and it was time to come back. Meant one hour skiing, downhill with the huge backpack :-)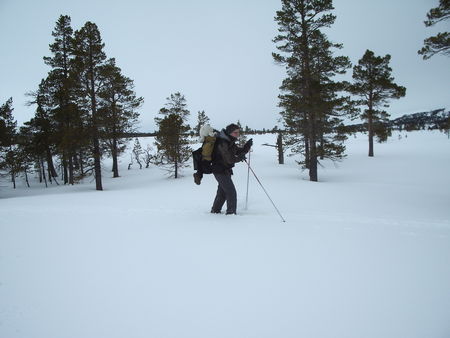 ... as usually :-)
The end! (copyright Esma)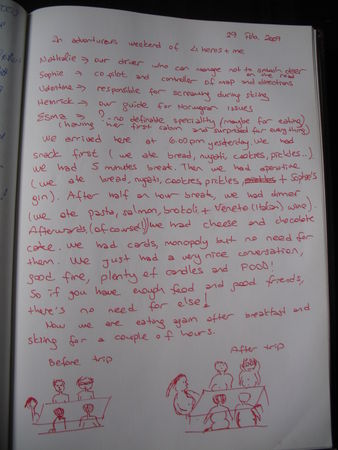 28 février 2009
Once again !
This time was Telin, one of the "cosiest" NTNU cabins. Small organization problems, and finally we were only 10 min late :-) 2 cars, 4 countries, and the sun! There was also a moose that decided to cross the road running, about 50 cm from the car (but we managed to avoid the accident!). And eventually, we found the "carpark", in other words a small road, lost in the mountains:
We waxed the skis (and now we know how to do it), tried to ski, and gave up, as this steep road was not the best to get used to our heavy backpacks!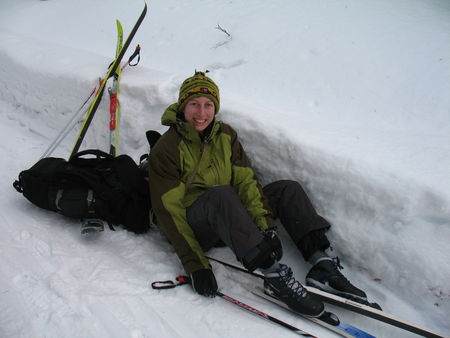 It got better 5 min later, once in the powder!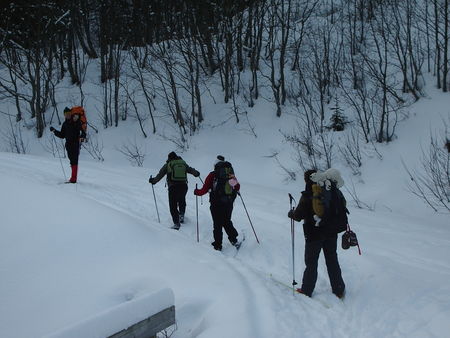 Nice track through the "hytter" ...
... wide enough ...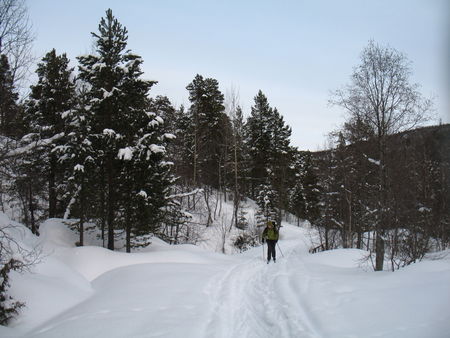 ... and wild enough!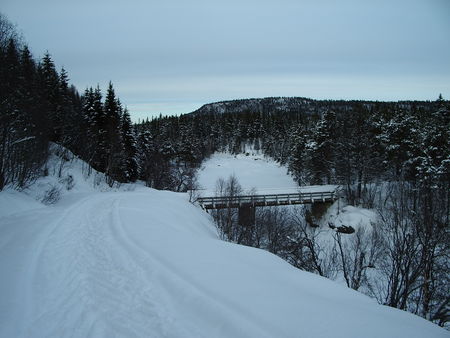 First part going uphill, the second half was on a quite flat "plateau". Everyone was following our norwegian "guide", who was following old tracks from the day before. Really efficient!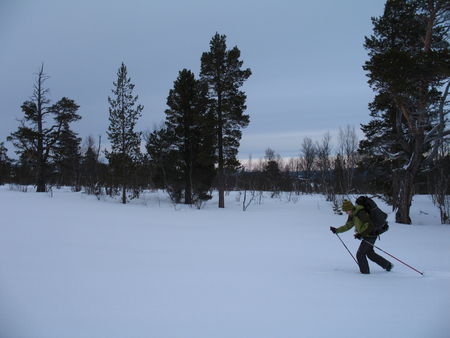 And it was safer to do that way, as this is easy to become lost in those wide snowy areas. :-)
Some tricky steps later: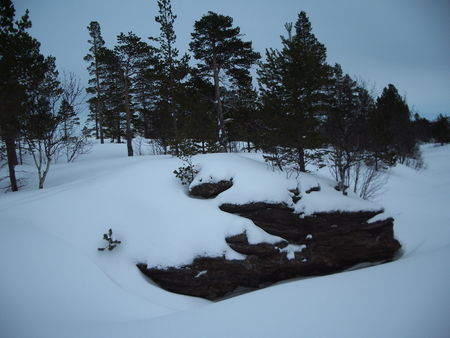 here we are !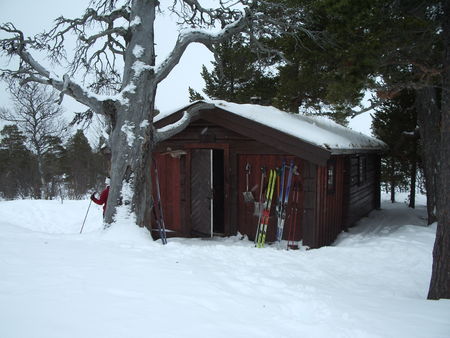 First things to do, fill up oil lamp, light the fire in the stove, and have some snack!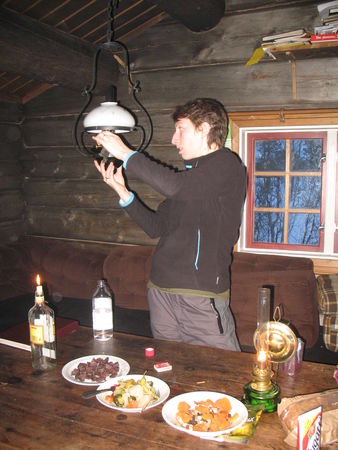 then starters ...
... and the nice dinner :-) Norwegian salmon, pasta, broccoli, real cheese and chocolate cake, it was worth it!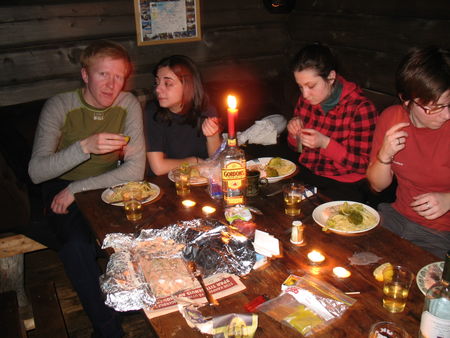 Nice talks, and we even had to open the door because it was too warm!
25 février 2009
Yep, Tv Ad are really great to know a country, so here are the one we are dreaming about!
We love it !!
to be followed weekly ...
21 février 2009
... but not that soon! Badminton week-end out of Trondheim, and even if we didn't win exactly as we wished to, we had great fun!
We have been spending the whole week-end in Grong (funny eh?), some 200 km north to Trondheim, and we were much closer to the Polar circle! White week-end, snowy weather at 90%. We had to walk 100 m from the place we lived in (a school!) to the gymnasium, and it looked more like 100 swim in the powder. But we got used to it:
You cannot see anything? It was same in reality, and though, there are at least 3 gaps to cross in 50 cm deep powder.
Our accomodation was quite nice: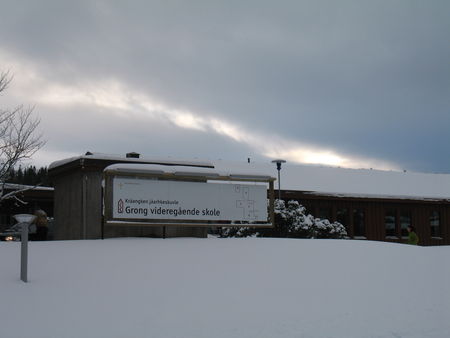 ... a wooden school, and its colored boxes (I wish I could have met "Malin"):
Some sun before leaving this village, and it seemed beautiful then :-)
In a nutshell, it was great (even if we forgot matresses, but that's another story).